What is all-inclusive pricing and why do we offer it?
Learn more below.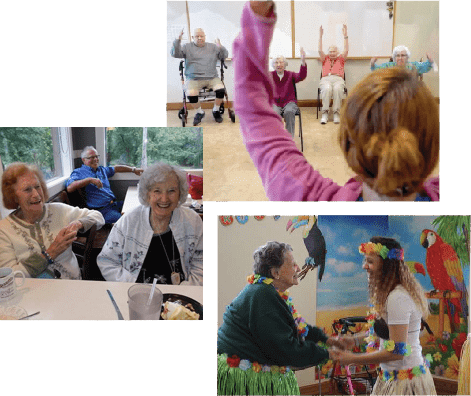 All-inclusive pricing means that all of a resident's personal care costs are included in our monthly price. We offer this pricing structure to eliminate confusion and barriers to service.
À la carte & levels of care pricing used at many other communities charge what looks like a low base price per month but with added costs per item and added fees for services used these fees add up and can be a surprise at the end of the month. This is burdensome to community members and family members alike who may find that their loved ones do not express their true needs because they have their eye on the escalating price. This should never be the case. We want your loved ones to receive quality worry-free care that meets all their needs at a clearly defined and agreed upon rate.
We offer a complete package
After more than a decade of caring for our seniors, we have found that families choose an assisted living community for one main reason. They want Mom and/or Dad to have 24-hour care available to them. We offer a complete package of care that is easy to understand, and easy to budget. You are assured that all of our amenities and services are completely accessible to your loved one.
As you will see, each of the four communities offered at New Hope Bay, show a monthly price for each floor plan. These prices listed include:
Housekeeping Services
Activities Program
Personal Laundry Service
Local Transportation
Wireless Internet
Flat screen TV
Cable service
Three meals per day plus snacks
Wellness check-ups
Medication Management and All Personal Care
No costs hidden ever!
We present to you the best facility, the best staff, and the best care, at a price that includes all the care that you and your loved ones expect. You will be part of an outstanding community backed by an award winning senior care team.
New Hope communities operate on a resident-centered model. Everything we do puts our residents' needs first and foremost. That means we will ensure that each resident has opportunities to enrich their physical, emotional, social, spiritual and intellectual needs.